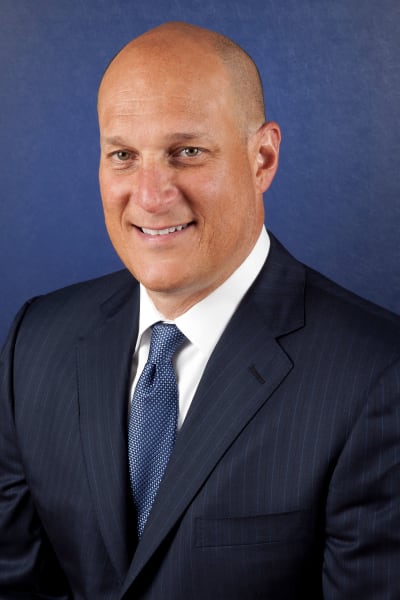 JEFF COHEN
CEO and Founder of Rock Companies and past Vice Chairman of the 2016 NBA World Champion Cleveland Cavaliers. Jeff has over 35 years of experience in development, building and management of numerous commercial and residential projects including casinos, arenas and practice facilities, offices, apartment communities, and condominiums.
In June 2002, Jeff was part of a small group of investors that purchased Quicken Loans Inc. (which today consists of Rocket Mortgage fka Quicken Loans/Rock Financial, Amrock and Rocket Homes) from Intuit Inc. In 2005, the investment group acquired the Cleveland Cavaliers of the NBA, with Jeff becoming its vice chairman in 2009.
From 2008-2017, Jeff was a principal of JACK Entertainment LLC, formerly Rock Gaming LLC, a Detroit-based urban gaming company focused on the development and operation of casino gaming facilities that are designed to maximize connectivity and economic impact in the local areas where they reside. JACK Entertainment and its affiliates ("JACK") portfolio of properties included six properties and approximately 7,000 team members across four states and generates more than $1.4 billion in annual revenues. In 2019, Jack Entertainment sold its Ohio and Detroit casino properties.
Beginning in 2017, Jeff and partners launched TH Cleveland LLC, the area developer for Tim Horton's in Northeast Ohio.
Jeff is currently a board member of Detroit 2 Nepal (D2N), a non-profit organization providing services to those in need of aid in Detroit and Nepal. Jeff was the former Board President of JARC, a metro Detroit non-profit organization providing housing and services to the developmentally disabled, along with having served on the Board of the Jewish Federation of Metropolitan Detroit. He has also been active in the Juvenile Diabetes Foundation and various other charitable organizations.
STEVE ROSENTHAL
As Co-Founder of Rock Companies, Steve leads a team of development, management and construction professionals focused on multifamily market rate, student housing and mixed-use residential. With more than 30 years of real estate experience, Steve has also been responsible for more than $1 billion of development, including the 8.4-acre, four-block section of Detroit's historic Brush Park neighborhood, 28 Grand mixed-income micro-housing development in Capital Park, the adaptive reuse of the David Stott Building in Detroit, and numerous market-rate multifamily communities. 
Steve was a Principal of JACK Entertainment, a Midwest-based gaming partnership developed to operate urban casinos. In this role, he led all development and construction aspects of JACK Entertainment's $400 million ground-up casino in Cincinnati and the $100 million renovation of Greektown Casino-Hotel in Detroit.
In June 2002, Steve was part of a small group of investors that purchased Quicken Loans Inc. (which today consists of Quicken Loans, Rock Financial and Amrock) from Intuit Inc.
In 2005, Steve was part of an investor group that acquired the National Basketball Association's (NBA) Cleveland Cavaliers basketball club. The ownership group was responsible for a complete overhaul of the franchise and an NBA Championship in 2016.
Steve's professional memberships include the National Apartment Association and National Association of Home Builders. He was a board member of JACK Entertainment, JACK Entertainment Audit Chair and a current member of Detroit Institute of Arts Finance Committee.